Our Team
Precision Catalyst is founded and operated by seasoned business executives committed to helping organizations establish the critical links between their people, their customers, and business performance.
Mary Anne Hudson is an executive consultant with a dynamic track record of delivering strategic change in the areas of leadership, customer focus, sales productivity, and organizational change. She has managed line sales operations in the consulting and training industry to achieve record-breaking performance. She has created custom processes and products that assist organizations in creating the links between their customers, employees, and business performance.
Her firm, Precision Catalyst, developed Creating Alignment™ a comprehensive executive management process that helps senior leaders substantially improve strategic focus and tactical results. Also used by senior executives to quickly assimilate into a new organization, Creating Alignment™ is deployed with leadership teams of both mid-cap and Fortune 100 companies.
Ms. Hudson is often called upon to work with executive management teams and one-on-one with senior executives to implement strategic change throughout their organization. She is certified in over 40 executive management programs and processes addressing a wide range of topics including: strategy, leadership, executive coaching, business climate, change management, interpersonal communication, personal effectiveness, establishing credibility, influence, effective feedback, collaboration, sales productivity, teamwork, and mission / vision / values. She has counseled senior executives and their teams in areas of leading change, leadership communication, strategy implementation, meeting disciplines, emotional intelligence, and organizational foundations for achieving business results.
An accomplished executive coach with Fortune 100 clients, Ms. Hudson and her team have developed and launched Executive Focus™, a comprehensive leadership framework that helps senior executives achieve focus, urgency, strategy, and accountability – a clear understanding of the what, when, and how of their individualized plan for business, professional, and personal growth. Through extensive work with Fortune 100 companies, Ms. Hudson's firm has developed numerous leadership models used by senior executives to improve their personal leadership ability.
Ms. Hudson has broad industry experience in pharmaceuticals, banking, financial services, food retail, industrial equipment, and specialty chemicals. She has been a keynote speaker for both Fortune 500 companies and Fortune Magazine. Ms. Hudson holds a Master of Arts in Communication from the Wheaton Graduate School where she studied interpersonal communications and conflict resolution. She is a graduate of LeTourneau University with a Bachelor of Arts in Business Administration.
Ken Volpert has built diverse teams to consistently exceed expectations for nearly 30 years. His last 26 years (1992-2018) were with Vanguard where he built up their bond indexing business from a $1 billion business with two portfolios to a $750 billion business with global investment teams and more than 80 portfolios.
He also was instrumental in transforming Vanguard's active bond management process which involved significant change management and team training and development.
Most recently he ran Vanguard's investment team in Europe covering all asset classes in addition to managing the global bond indexing business (investment teams in the US, Europe and Asia-PAC). Ken has significant experience with the challenges and complexities of matrix management of global teams.
Ken focuses his coaching expertise in the following areas:
C-suite executives: provide a confidential space for senior leaders to talk out issues, teach from real world experiences as a leader of leaders, help in setting goals and strategy, coach in managing culture and the team, provide an independent voice in assessing talent, coaching for accountability and exceeding goals, coaching to better integrate work with life, and to provide encouragement. coaching before Board meetings and other important presentations.
Mid-level executives: coaching in areas such as setting expectations with directs and team, delivering feedback, 360 assessment, strengths assessment, managing in a matrix organization, conflict management, developing team dashboards to measure success, empowering your staff, communicating an inspiring vision, creating a strong team culture, increasing team engagement, matrix management, building diverse teams, balancing work with life, as well as many other areas.
Ken has:
30 years leadership experience, 26 years with Vanguard
Last role as Global Head of Bond Indexing and Head of Investments in Europe
20 years as leader of leaders
Record of hiring and developing top leadership talent
Experienced manager of global teams
Accomplished at building diverse teams
Record of building teams that consistently exceed expectations
MBA - University of Chicago
Ken holds a BS in Finance from the University of Illinois, an MBA from the University of Chicago and is a Chartered Financial Analyst (CFA). He resides in Santa Monica, California with his wife.
Extended profile in process. 
Dr. Paul Dredge is a senior consultant with a strong track record of helping leaders and managers identify, develop, and apply more of their personal leadership potential to generate business results. Since 1994 he has led 360° feedback-based leadership workshops for hundreds of leaders at DuPont, Wyeth BioPharma, Pioneer Hi-Bred, Avon Cosmetics, and The Strategic Pricing Group (a division of the Monitor Company) and has provided executive coaching services for these and other client firms. A cultural anthropologist, Dr. Dredge has also provided expert guidance to leadership teams in creating cultural changes in their organizations, using tools such as the Culture Profiler survey and feedback instrument and the Field Interviewing and Diagnostic Guide he developed for such culture change interventions.
Paul Dredge's work with clients focuses on two main areas: 1) how to unlock the hidden potential in individual leaders and employees, and 2) how to generate, sustain, and grow the positive energy it takes to run a dynamic, innovative business. In his roles as trainer, coach, and consultant, Dr. Dredge's understated yet confident and affirming style provides clients with a unique opportunity to be simultaneously self-critical and self-assured—a realistic, yet affirming perspective that creates new insights and opportunities for both personal and organizational growth.
Dr. Dredge received his Ph.D. degree in Cultural Anthropology from Harvard University. In his pre-consultant career, Paul studied classical Chinese literature and Asian philosophy as part of a master's degree program in East Asian Studies, then did research in South Korea for his dissertation in anthropology. He taught anthropology at Northeastern and Harvard Universities, and then wrote cases for Harvard Business School as he was preparing for a shift to a career in business. He retains a strong interest in Eastern thought and its application to Western challenges.
William Fonvielle is a globally recognized authority on performance measures, business scorecards, innovation, and customer and employee satisfaction measurement. The research methods and tools he has invented, such as Expectations Mapping and Virtual Group Technique, have been widely used by leading companies. His Executive and Employee Assessments of Customer-Focused Quality have been used to evaluate customer focus and quality in hundreds of business and governmental organizations in over fifty countries. An author and sought-after speaker, he has presented speeches, workshops and seminars to audiences around the world.
Mr. Fonvielle has led the development of survey or measurement systems for clients such as AlliedSignal, Amway, Fireman's Fund, Coldwell Banker, Coca-Cola, Trans Union, Canadian Imperial Bank of Commerce, Motors Insurance, Kasanen (Finland), DaimlerChrysler Services, Experian, GE Medical Systems, Harris Bank, Iceland Frozen Foods (UK), PCA International, the Moore Corporation, and DuPont Mexico.
Major studies conducted by Mr. Fonvielle of the organizational and managerial factors associated with high levels of customer focus and quality in companies have been highlighted in executive conferences sponsored by Fortune Magazine, quoted in publications such as The Wall Street Journal and The Harvard Business Review, and prominently featured in best-seller business books including The Customer Driven Company, Customer Centered Growth, Managing the Customer Experience, and Uncommon Practice.
Mr. Fonvielle spent half a dozen years with Rosabeth Moss Kanter at Goodmeasure, Inc. as vice president of consulting and president of Goodmeasure Survey Services. Prior to that, he worked in public affairs, market research, public relations and advertising where his work was honored with a variety of national awards including CLIO awards for best writing for radio and best public affairs commercial, and a special CLIO award for exceptional merit in marketing.
Mr. Fonvielle holds a MBA from the Yale School of Management. He is the author of From Manager to Innovator: Using Information to Become an Idea Entrepreneur (Administrative Management Society) and numerous business articles. A recent article was honored by the Institute of Management Accountants for "…outstanding character and excellence in contributing to the literature for the advancement of management accounting." He has been adjunct professor of marketing at Cambridge College and a faculty member for the Sales and Marketing Executives Institute.
Richard C. Harris is a seasoned professional services executive who now acts as a consultant to global companies as they implement strategic change.
A consultant for more than 25 years, clients have recently used his services to raise company performance in the following ways:
Coaching executives to achieve higher levels of performance
High-stakes facilitation for leadership teams and project teams
Leadership development programs for emerging and experienced leaders
Talent development strategies
Dr. Harris also writes and speaks on topics related to his consulting engagements. His most recent white paper is Generate your own power: 8 Ways to become a more effective leader.
Representative Clients include: The Ad Council, Analog Devices, Birch Hill Equity Partners, GSK (formerly Glaxo, Inc.), The New York Times Company, Royal Dutch Shell, TD Bank Financial Group, and United Technologies.
Dr. Harris is a former senior officer of The Forum Corporation, a global work-place learning company. Positions have included Managing Director for Great Britain and Head of Global Research.
In addition to his management experience in Britain, he has overseen Forum operations in Prague and Hong Kong. His leadership positions in the firm included membership in Forum's Management Committee and Board of Directors.
He holds a PhD in Organizational Behavior from Cornell University and a BA from Allegheny College.
As a student and practitioner of leadership Marian Thier has honed the craft of developing individuals, teams, departments, and even entire organizations.
"Leadership is not about having a magnetic personality—that can just be a glib tongue. It is not 'making friends and influencing people'—that is flattery. Leadership is lifting a person's vision to high sights, the raising of a person's performance to a high standard, the building of a personality beyond normal limitations."
- Peter F. Drucker
Ms. Thier's varied career path brought her into alignment with the challenges and aspirations of the many people she coached. Each new situation required Ms. Thier to stretch and develop unfamiliar skills that she applies to her work today.
Host and Producer in public TV where she learned the art of asking questions to make guests think. That skill pays off now when it's crucial to probe to find answers that go beyond the obvious.
Professor, Department Head, and Dean of Academic Support Services where she led a large department responsible for the academic and societal lives of students, faculty and staff. In those diverse roles Ms. Thier learned to unlock the many demands people in the workplace face. They must be competent managers of a wide range of issues that constantly cry out for their attention without losing sight of where they are headed and who they are.
Consultant and Facilitator when she transitioned from academia to business and integrated personal development skills into the workplace setting, she was called upon to observe how people and organizations grow as well as stumble. To address those complexities she amassed a tool chest that clients apply to increase their capacity to lead anyone and in any context.
Ms. Thier authored COACHING C.L.U.E.S: Real Stories, Powerful Solutions, Practical Tools, NB Publishing (now Hatchette, UK), hosts Straightforward Leadership Tools Series on Linked In.
Ms. Thier developed tools, assessments, books, and techniques designed to provide leaders with self- awareness and pathways to a fulfilling career. She is certified to facilitate and interpret many leadership instruments.
After several years of research working with neuroscientists and communication experts, Ms. Thier created an assessment that identifies what and who a person listens to and ignores. Sold to a large communication firm, ECHO Intelligence is used widely to enable people to broaden their capacity to become educated and skilled listeners.
Ms. Thier is sought after by a diverse list of organizations from a medical practice struggling to integrate technology into delivering good care, to coaching a Fortune 100 team charged with making a make-buy supply chain decision, to creating and overseeing a team of global internal and external customer service specialists, and currently coaching a group of entrepreneurs who need to translate their industry-specific expertise into products and services that investors and the public will get behind.
Ms. Thier holds a BS in Theater from Skidmore College, a BA in English from Penn State University, and a BA in Adult Development from Temple University. She is: one of the first 100 Master Coaches from International Coach Federation, founding member of International Business Circle in Boulder Colorado where she resides, and volunteers for Community Food Share, Boulder Public Library, and others.
Extended profile in process.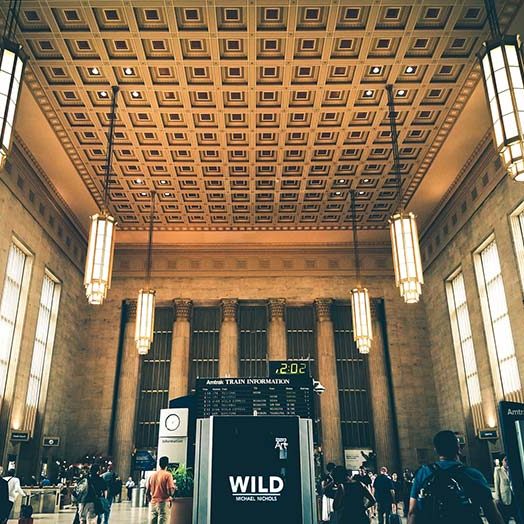 In addition to the above, Precision Catalyst staffs each client engagement from a pool of highly dedicated professionals each possessing the deep functional expertise necessary to address the specific needs of our client base.
"...I benefited greatly from learning more about how others perceive me and about how I can best communicate who I am and what my intentions are in an accurate manner that enables the goals I set out to accomplish to be accomplished..."
While Vice President Global Pharmaceutical Company
Currently CEO of a International Organization